New Geography has a post ranking the best cities in the US for innovation.  In what should come as no surprise, the most innovative places have the highest concentrations of engineers: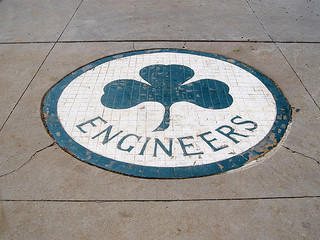 According to research from Houston Partnership economist Patrick Jankowski, there is a wide range of concentrations of engineering talent among the country's 85 largest metropolitan areas. For the most part, regions with higher concentrations of engineers tend to do better, and seize the leadership of key industries.

Nowhere is this more true than in America's top engineering hub, San Jose/Silicon Valley. The Valley's ratio of 45 engineers per 1,000 employees is twice as high as any other big metro area. This deep reservoir of talent remains the Valley's key asset, and has made it by most measurements the nation's most affluent metro area. . . .

More surprising, perhaps, is the second city on our list: Houston. The world energy capital is home to 59,000 engineers — second most in the U.S. after the much larger Los Angeles metro area — and has a concentration of 22.4 engineers per 1,000 employees. Although it does not match the Bay Area in elite engineering schools, Houston is home to Rice University and the University of Houston, both highly regarded, and, perhaps equally important, a strong sub-structure of trade and technical schools that feed into the engineering pool.
You can read the full post (complete with "top 10" list) here.